Invisible text … made visible for Mobiles – QR Codes
In one of my earlier posts, I had showcased a very interesting Business card, the augmented reality business card. Right next to the 3D picture of the person was another 2 Dimensional code which was also displayed and a few guys asked me about it. That was of course the QR code, and I was surprised to find that not many people knew about the humble QR code. So this post is dedicated to the QR code. Although invented in 1994, the QR code which was then heralded as the 'next big thing' and the 'replacement to the age-old Barcode', this technology did not really take off worldwide as it had the potential for.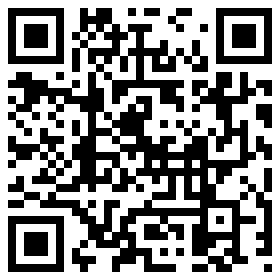 The main difference from the bar code is that since it's actually a 2 D matrix, it can contain far more information (up to 4,296 alphanumeric characters), and the scanning device is any 3G camera phone with proper QR software installed. A smaller version, Micro QRCode, holds up to 35 characters.
The QR Code is a way to use the camera of a mobile device to capture a bit of data, be it text or a URL. The user snaps a photo of the square bar code and an application on the device makes the translation. It is bit of a fringe technology and the primary reason being not all Mobile Phones ship with an application built-in, and even when it does, they do not really advertise it.
QR codes are now mainstream in Japan, and have been for a few years. Originally developed by Denso-Wave, QR codes gained a foothold in print media in Japan at the end of the last century, and international recognition with the publication of an ISO standard in 2001. Since then, QR codes have become ubiquitous in Japanese print media, outdoor advertising, and even on the occasional T-shirt. Sushi bars use them to track plates of sushi consumed by their customers. They appear in Japanese bus shelters posters, linking travelers to a site that provides up-to-date information on bus arrival and departure times. In fact there is a Blog from Japan where all the posts are in QR Codes. Check this sample of a post.
Here is a How to video to use your Bar code scanner built into the Nokia N95
Now with mobile penetration increasing world over the QR code is making a slow comeback into the world through Mobile Marketing. But people have not only used it for Mobile marketing but further with creative used of this technology. Some examples that I came across are :
Business Cards – a QR code could take people to your company's website or your profile on LinkedIn.
Google Maps and QR Codes Mashup.
Memorial at graves ?
Mashup Augmented reality with QR Codes, not only the business card that was on my earlier post. Check out this.
Booking Appointments – some businesses such as doctors' offices and hair and beauty salons are using QR Codes to enable their clients to book appointments over their mobile phones. This is great if the office is closed when you pass it or if you're in a rush and can't wait around to make your appointment with the receptionist.
Adminstration – online interactive Canadian passport application forms have integrated a dynamic QR code that changes as you complete the form. The code stores all the applicant's information and when scanned by the government processing centre, to accurately upload the applicant's information and to allow for much faster application processing times. This video shows how the code works and changes over time.
Opt-In Marketing – For permission based marketing solutions, companies can offer a free download in exchange for a prospect's email address or cell number.
Marketing Collateral – learn more about a product or service, whether via a general website or dedicated webpage, or with the power of multi-media via a video presentation.
Retail Signage – show current sale events, promotional discounts, download mobile coupons to the mobile device and so much more.
Invitations / Event Announcements – gather further information or RSVP on your mobile device.
Real Estate – a quick scan of an MLS listing, or from a 'For Sale' sign, brings up an instant virtual tour of the property.
Check out some of these Youtube videos here to check them out.
You can check out some of these free online QR Code generators to make your own free ! Yes Free !!